Templates
Templates
Below are the templates you can choose from to get started. Use our Documentation to troubleshoot and discover all you can do.
A Lightweight framework to get you started.
Build a digital collection totally online using GitHub and GitHub Pages for all configurations and object storage.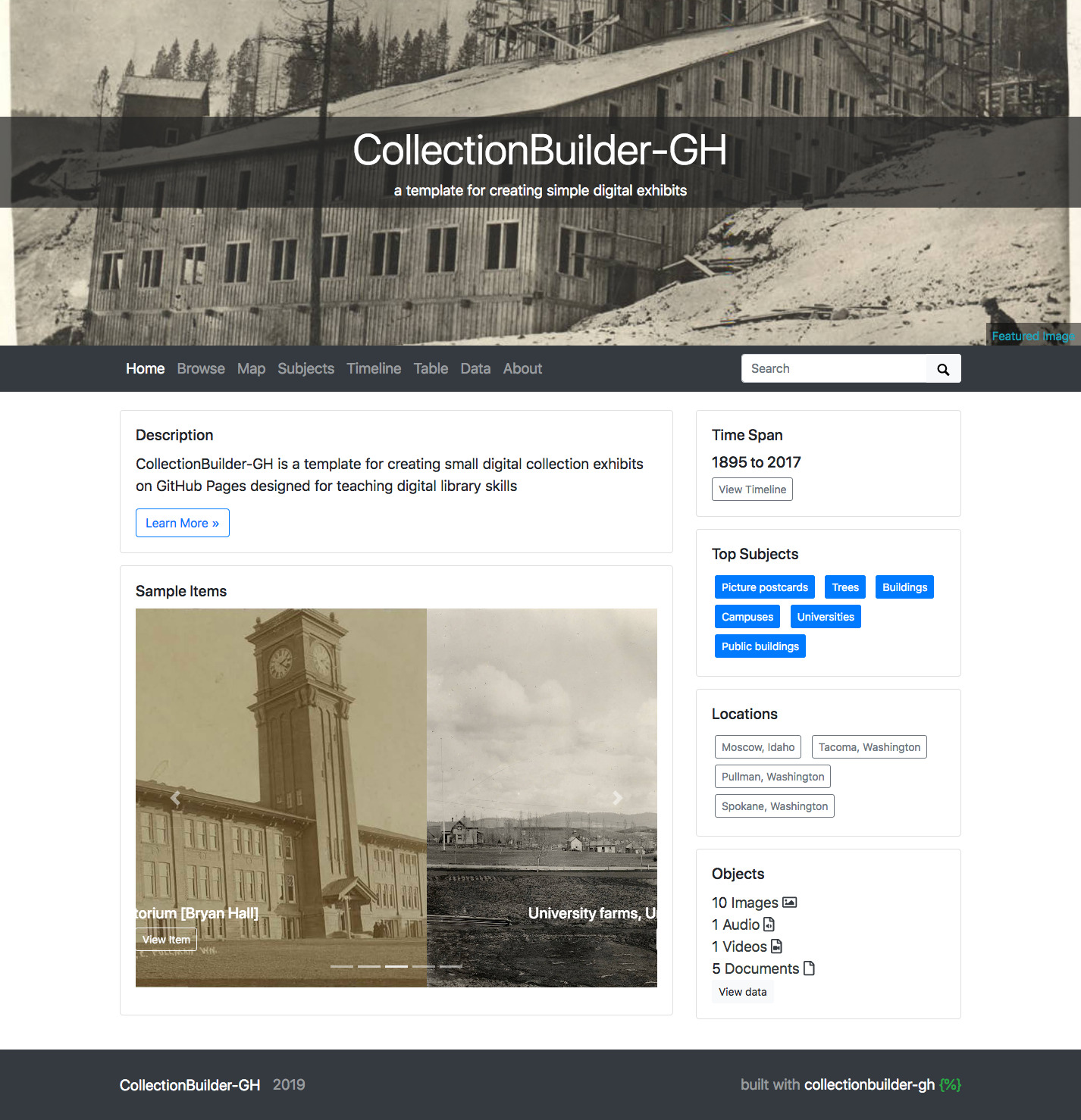 ---
A robust, metadata-driven collection.
Build a sustainable Stand Alone project on a highly customizable base using the newest version of CollectionBuilder.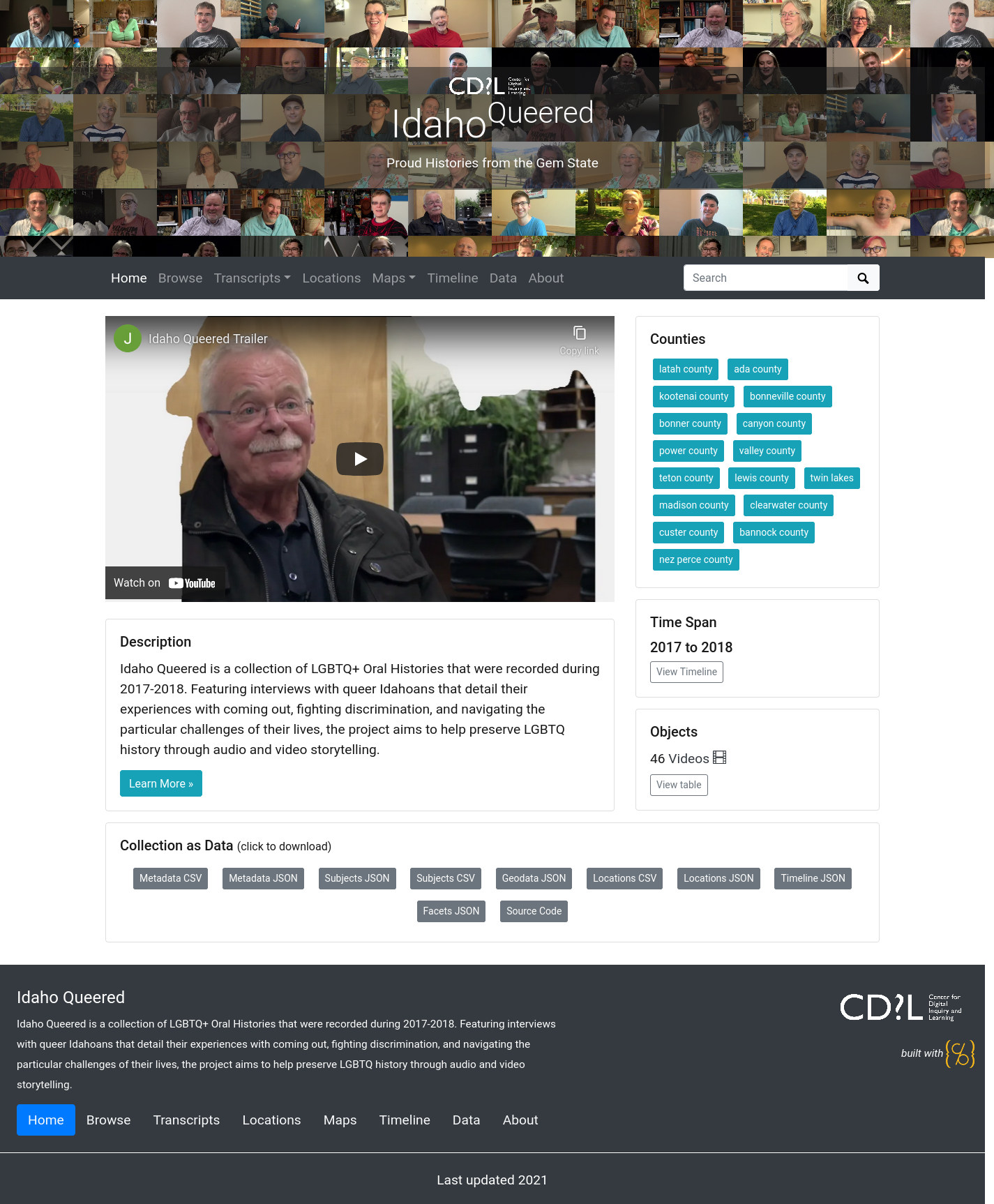 ---
Build a CONTENTdm Skin to put on top of one or more CONTENdm collections, using your systems API to build an engaging exhibit. Can be modified for other systems and APIs.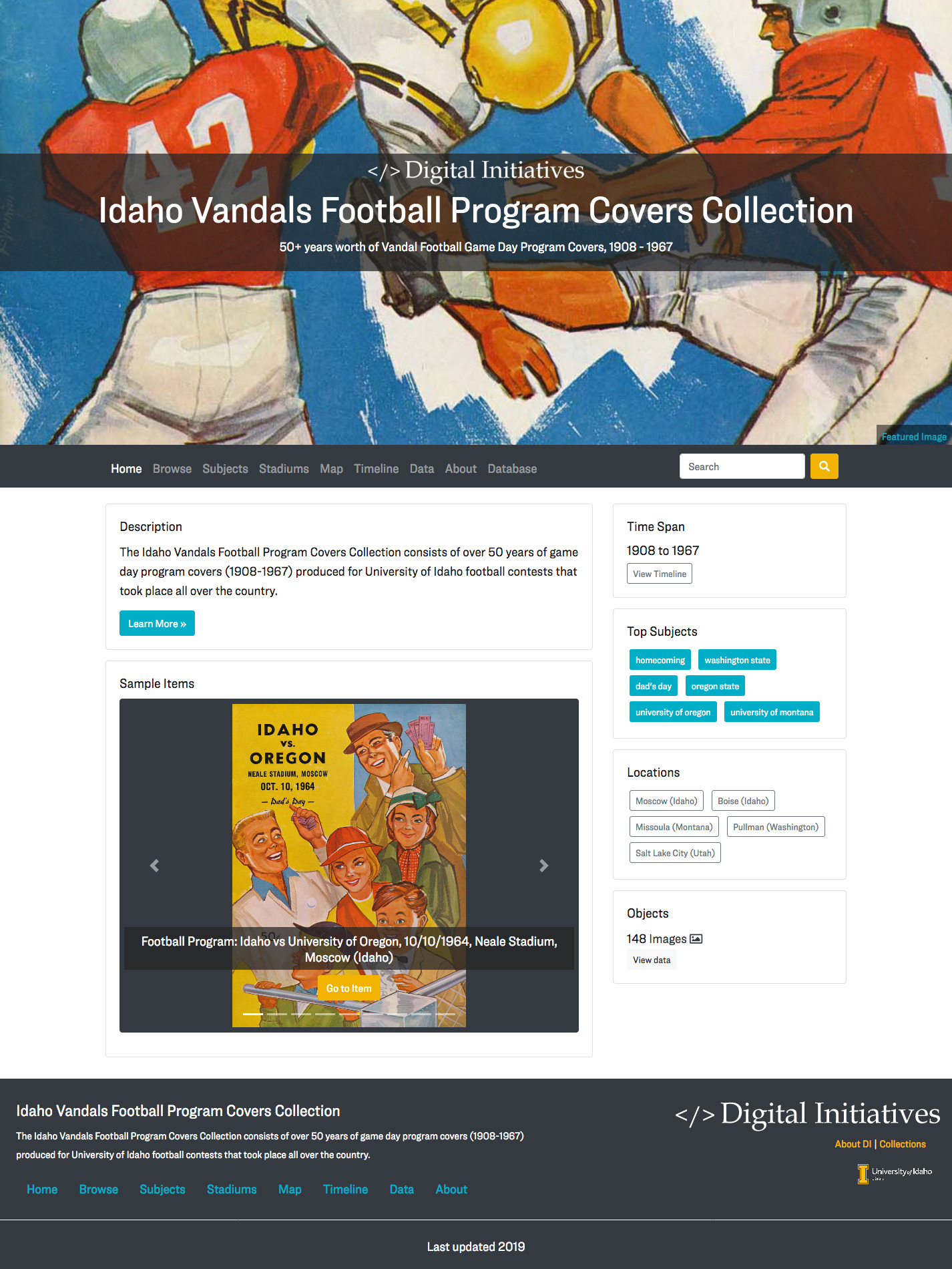 ---